Gear clamps have been considered a simple product in the past, but not anymore. At Boshart, it was our belief that just because a product is simple, does not mean it can't be excellent quality and a strong product that contractors can rely on. Boshart offers three different series of gear clamps, ensuring there is a gear clamp for every project, and every budget. Boshart sets a high standard in the industry as we take pride in quality by testing our products frequently to ensure they meet and exceed all standards.
Click the link below to download your copy of our Plumbing eBook, it has all the information you will require to learn about Gear Clamps and other Plumbing products.
HOW TO PREVENT CATASTROPHIC PLUMBING FAILURE
How to Prevent Catastrophic Plumbing Failure, to help alleviate many of these issues. Even for an experienced pro, there might be something you forget about from time to time that could be the difference between owning a business or not.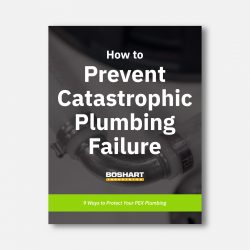 Boshart Gear Clamps have a 3 piece interlocking system that is made up of the housing, screw and band. The housing wraps around the band, ensuring that when tightened, the housing tabs get held securely between the band and the pipe. Our QA department believes that the 3 piece design system receives a higher torque rating over the 4 piece interlocking system.
RECENT BLOGS ON GEAR CLAMPS
Every week will be updating this page linking to our newest blogs about gear clamps and everything you need to know from how to choosing the correct one for the job to misconceptions. Check back every week to learn more!
THE HIDDEN STRENGTH OF A BETTER GEAR CLAMP
Gear clamps. A simple product, right? The short answer is yes. The long answer begs the question, what about them makes them simple and trustworthy…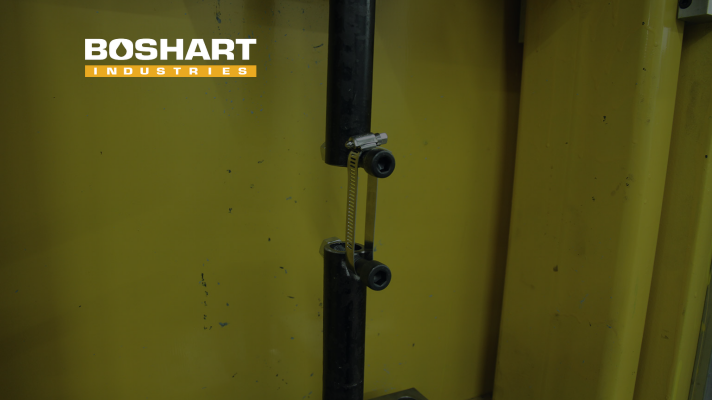 FREQUENTLY ASKED QUESTIONS: GEAR CLAMPS
You wouldn't think there's a whole lot that goes into gear clamps or their installation just by looking at them, but here at Boshart we like to over-think the little things so you don't have to…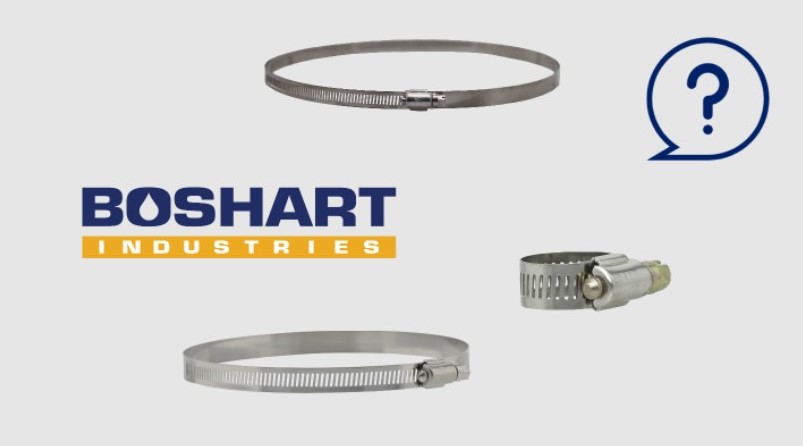 HOW TO CHOOSE THE RIGHT GEAR CLAMP FOR THE JOB
When it comes to choosing the right gear clamp, contractors have a ton of different options available to them depending on what they're trying to accomplish….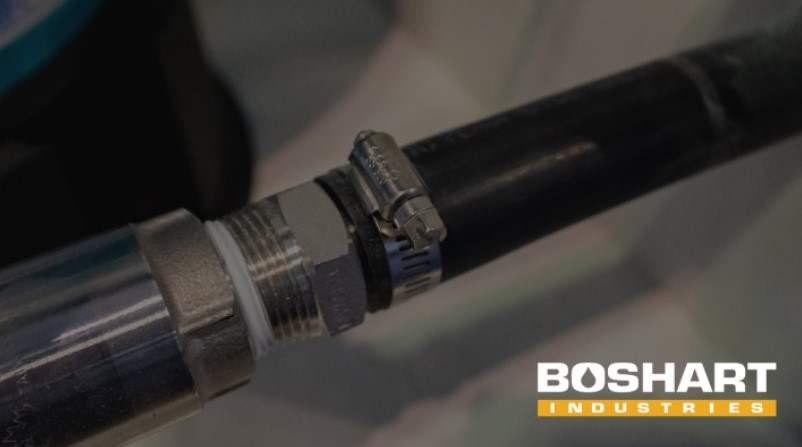 3 PROBLEMS WITH USING AN OVERSIZED GEAR CLAMP
We've been sharing all about gear clamps and why they're not as simple of a product as many people believe. We've been exploring some of the things plumbers and contractors forget to consider when choosing or using gear clamps, and ultimately how to alleviate those issues.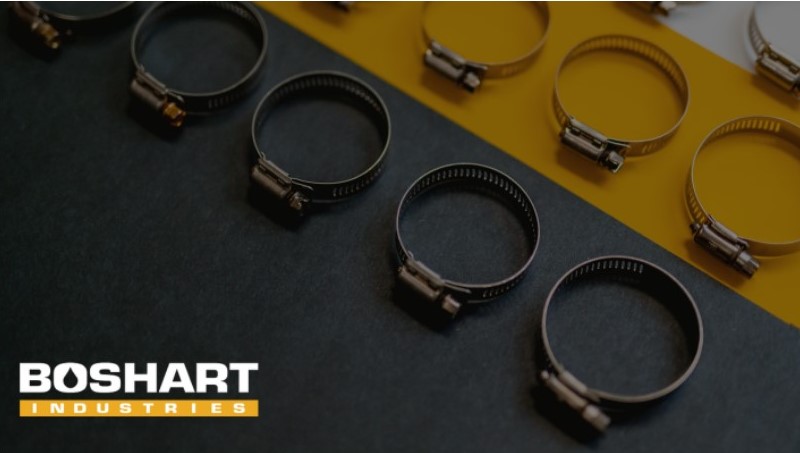 VISIT OUR PRODUCT PAGE TO SEE ALL OF OUR GEAR CLAMPS
LET'S CHAT ABOUT GEAR CLAMPS!
The screw on the gear clamps rotate in the housing, which converts the movement to a linear motion, allowing the clamp band to open and close
Gear Clamps are commonly used to fasten polyethylene (PE) pipe, but can also secure a wide variety of hoses to hose fittings such as combination nipples and hose menders. Gear Clamps can be used in Plumbing, Automotive, Water Well and HVAC industries.
BOSHART 87, 67 & 77 SERIES GEAR CLAMPS, WHAT SETS US APART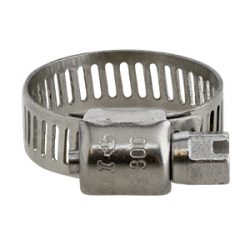 Our 87 series gear clamps have the highest corrosion resistance compared to the other series and all the components are made from 300 grade stainless steel. These gear clamps can be used in any application including buried applications like for water pipe connections and in-well applications with no shielding.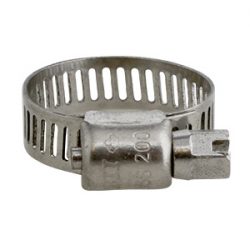 Our 67 series gear clamps are made from 200 grade stainless steel and these gear clamps cannot be used for buried applications.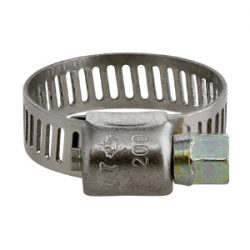 Our 77 series gear clamps include a 200 grade stainless steel band and housing with a plated carbon steel screw. You can use these clamps in any application where corrosion is not an issue. 
FOLLOW US ON SOCIAL MEDIA